Have you ever been frustrated by marketing endeavors that cost a lot but deliver little (or even nothing)? Many executives are wary about the value of a campaign because they are unsure how many conversions they will receive — and at what cost.
If you've paid for impressions, opens, and even clicks, but aren't happy with the results, adding performance marketing to your plan can extend your reach and budget. By using this strategy, some of our clients have grown their sales 4x while reducing their cost per acquisition by 30% in less than a year using this strategy.
Performance marketing is a powerful method to spur sales and growth in the modern digital landscape — and businesses of all shapes and sizes stand to reap the benefits.
Gone are the days when the ad agencies of Madison Avenue (as portrayed by the hit series Mad Men) are no longer accountable for campaign performance metrics. They can't get away with spending their clients' budgets while espousing the importance of compelling creatives, clever slogans, and persuasive copy. While this traditional form of marketing can drive brand recognition and long-term revenue growth, its impact and outcomes are hard to measure and quantify in real-time.
In today's digital era, technology has made marketing metrics easier to capture and analyze. Sophisticated targeting, clear tracking, and insightful metrics are becoming the industry standard. They grant businesses a high degree of visibility into the efficacy of their campaigns. These developments have given rise to performance marketing: an advantageous model built on tangible, quantifiable results.
This essential guide explains what performance marketing is, how it works, and other key considerations. It aims to help you determine if performance marketing is right for your business.
What is Performance Marketing?
As the name suggests, performance marketing is a results-oriented (primarily digital) marketing approach that operates on a pay-for-performance basis. Performance, in this context, refers to a specific, desired action such as a lead, call, sale, etc.
When a merchant participates in a performance marketing campaign, they'll only pay once a particular outcome occurs. For example, if an advertiser hires a performance marketing agency to run a lead generation campaign, they'll pay for each individual lead as it is generated — rather than an up-front fee or other fixed pricing structure. Similarly, if an advertiser uses an affiliate network to boost sales, they'll pay a commission percentage for each sale that's driven by an affiliate partner, effectively guaranteeing a favorable ROI.
What are the Benefits of Performance Marketing?
The primary benefit of performance marketing really comes down to its implicit structure. A pay-for-performance model, by design, guarantees that certain results will be achieved with the budget being spent. For example, if you're running a lead generation campaign with a $10 CPL, then you know, with certainty, that $1,000 will yield 100 leads. And, from a business/marketing perspective, that certainty translates to efficiency, scalability, and, ultimately, profitability.
To further understand the benefits of the performance marketing model, let's take a step back and consider the 'Then vs. Now.' In the days when TV and Print reigned supreme, advertising was measured simply in terms of the number of people who saw the ad (i.e. impressions). The objective was to get in front of as many eyeballs as possible in the hope that a small portion of those viewers would be motivated to buy. But the space between the initial impression and the final sale was largely a gray area.
By contrast, technology now enables marketers to accurately track far more than impressions, with lead, call, sign-up, and sales data all being recorded in real-time. Having access to this information allows for more accountable marketing spend — and CMOs are shifting their strategy to ensure dollars are spent with a quantifiable return-on-investment in mind. This is the fundamental change. Today, CMOs need to justify their marketing budget with demonstrable metrics; and performance marketing, by its very nature, is perfectly suited to this task.
What are the Different Types of Performance Marketing (and How Do They Work)?
As a whole, 'Performance Marketing' is a broad category that encompasses numerous methodological subsets. Three of the most common forms of performance marketing include affiliate marketing, lead generation, and pay-per-call. Each form functions differently and comes with its own set of applications and advantages. Let's take a closer look at each form by breaking down its main features and how they work:

Affiliate Marketing (CPA)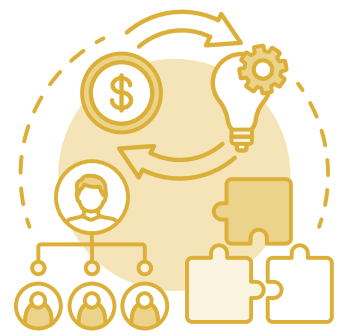 Affiliate marketing is a partnership approach to the selling of products and services. In exchange for driving sales through their own marketing/advertising channels, partners are compensated on a commission or revenue share basis.
Multiple relationships exist in affiliate marketing:
The advertiser: a seller of products/services buying media on a performance basis.
The affiliate: a partner using a variety of media channels to promote the advertiser's products/services.
The network: an intermediary agency facilitating the exchange between the advertiser and the affiliate (usually providing tracking and management services).
The consumer: individual customers that buy the advertiser's product or service.
For example, suppose an e-commerce clothing brand (the advertiser) decides to pursue affiliate marketing to drive sales. The affiliate partners (e.g. fashion bloggers, vloggers, and Instagram models) can utilize their owned/operated marketing channels to drive traffic — and, ultimately, sales — to that brand's online store. For each sale that an affiliate drives (which is tracked by the network), they will be compensated with a percentage of the order value.
To ensure proper attribution, uniquely coded links are provided to the affiliate partners and results are tracked, often real-time, in a reporting system. Since the merchant only pays out a percentage of confirmed sales, affiliate marketing is a great and affordable way to extend the reach of the sales/marketing team with limited resources.
Amazon can be credited for popularizing the practice of affiliate marketing on a global scale. With over 900,000 members worldwide, Amazon Associates is one of the largest affiliate marketing programs in the world. Amazon Associates incentivizes large publishers, niche content creators, independent bloggers, and social media influencers to monetize their traffic via customized links to relevant products on the platform. The resulting sales from the transactions are tracked and presented to partners so they can see the value of their marketing efforts.
For a more granular view of what performance marketing looks like in contemporary practice, let's explore a recent campaign we ran with a valued client. A new subscription service wanted to build its brand while rapidly expanding its membership pool. They leveraged performance marketing as one of the key channels in a multi-pronged marketing approach. By adding performance marketing to its overall media mix, it was able to keep costs manageable and measurable (in conjunction with its pure branding campaigns). The aggressive pursuit of this marketing strategy allowed the company to achieve explosive growth; it was able to go public in just a few years with a multi-million dollar valuation.
Performance Lead Generation (CPL)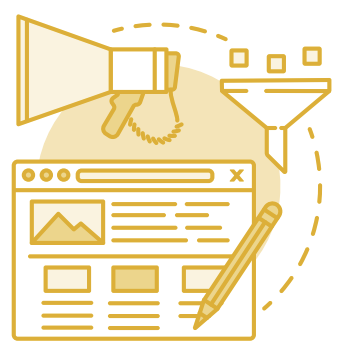 Like affiliate marketing, lead generation is also a partnership approach. However, its conversion outcomes are leads rather than sales. A lead is typically captured when a user submits their contact information on a registration form — often to download a digital asset or request information about a product/service.
For example, suppose an insurance company is looking to increase the number of inbound leads coming into their sales funnel. It could partner with a performance marketing agency to run a targeted lead generation campaign on its behalf. In this case, the agency partner would utilize its marketing channels to capture qualified leads and deliver that data to the insurance company.
Leads can be generated on either the partner's website — colloquially known as a 'host & post' — or on the advertiser's website. In the latter case, the partner will be responsible for driving traffic to the advertiser's site, which will ultimately convert into inbound leads. In both scenarios, payment from the advertiser will be made on a cost-per-lead (CPL) basis.
The term 'lead' can have different meanings depending on the marketing objective. A lead can be as simple as an email address from a newsletter sign-up or a more complex profile with multiple data fields. For example, a user might visit a specific industry website (e.g. solar, roofing, etc.) and fill out a detailed questionnaire on a registration form, thus enriching the lead data. Given this variance, the pricing of a lead can range considerably. For example, a qualified solar lead that has details such as credit score, homeownership, energy provider, and validated contact details is clearly worth much more than an email lead for a digital publishing company's branded newsletter.
We can also understand the power of CPL Marketing by looking at an actual campaign we ran for a valued client. A DME (Durable Medical Equipment) company sought to expand its business by increasing sales. To do this, they needed to drive qualified leads to their call center, with each lead meeting specific requirements such as location, age, insurance carrier, etc. A cost-per-acquisition goal was calculated and agreed to based on price and estimated conversion rate. To facilitate optimization, lead data was dispositioned by the sales team and the results were shared with the performance marketing agency. After a promising trial run, the campaign went on to be scaled 100x over a 6-month period.
Further Reading
Pay-Per-Call (PPCall)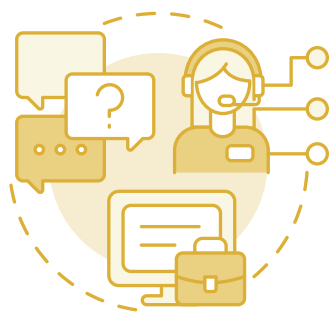 Above, we explained that the conversion event in affiliate marketing is a sale and the conversion event in lead generation is a lead. Continuing on that notion, the conversion event in pay-per-call is a phone call to the advertiser's sales team or call center. In this model, the advertiser will pay for each qualified call that's driven by an affiliate partner.
Typically, this approach can be divided into two categories: inbound calls and outbound calls. Inbound calls can be generated via a variety of channels (including traditional media) such as print, TV, search, web placements, and more. Outbound calls, on the other hand, are usually passed off to the advertiser's sales team as warm transfers from the partner's call center.
That being said, there's also a third pay-per-call category that's essentially a hybrid of lead generation and telemarketing. In this conversational marketing approach, leads are first generated, then converted into calls using a combination of SMS and automated outbound calling with Interactive Voice Response (IVR). In this model, technology is used to seamlessly move leads down the marketing funnel, streamlining the customer journey.
At Rex Direct, we recently worked on a PPC campaign to generate inbound calls for a real estate company. This company (which operates on a national scale) was spearheading a new business model in key target markets across the US. They needed qualified calls to maximize their call center agents' time and drive sales. To accomplish this, inbound calls were generated on a pay-for-performance basis using a multi-channel marketing strategy. Throughout the campaign, sources were optimized to meet cost-per-acquisition goals, with the best-performing channels being scaled accordingly. After initial benchmarks for success were achieved, call volume was then amplified as new locations were added to the business.
This example is just one of the many success stories we've had the pleasure of creating with our clients at Rex Direct. If you're interested in exploring a potential partnership to drive results for your business, head over to our Contact Page!
Further Reading
Performance Marketing vs. Brand Marketing
In the introduction, we described a distinction between traditional brand marketing and the more precise, technical processes of performance marketing. But are the two entirely separate? Not necessarily.
At its core, brand marketing (i.e. branding) seeks to build brand awareness and affinity through the strategic use of visual elements and marketing communications. To establish a brand, companies use logos, taglines, slogans, and compelling ad imagery to elicit a positive sentiment from consumers. Turning to performance marketing, many of those same features can also be found within performance marketing campaigns — albeit as a secondary, subordinate benefit.
For example, in a performance lead generation campaign, brand exposure can be achieved as users interact with various branded materials throughout the lead gen process. And, in this sense, a certain degree of brand marketing is organically present within performance marketing. However, performance marketing goes beyond the more abstract objectives of branding by producing definitive, measurable outcomes (e.g. leads, calls, sales).

Performance Marketing Metrics
Performance marketing is built on data. And, as such, metrics are a cardinal component of any performance marketing campaign. So, let's review some standard metrics to establish a basic understanding of how to measure performance marketing.
Cost-Per-Acquisition (CPA) – CPA, which can also mean cost-per-action, is a somewhat flexible term that refers to the cost an advertiser will pay an affiliate partner for driving a sale, new customer, or other desired outcome.
Cost-Per-Lead (CPL) – CPL is a metric specific to performance lead generation. It defines the price the advertiser will pay for each qualified lead that is generated by the campaign.
Cost-Per-Call (PPCall) – This refers to the price an advertiser will pay for each phone call that is generated by a pay-per-call campaign (similar to CPL but with calls instead of leads).
Click-Through Rate (CTR) – While this is not a metric that would affect pricing, click-through rate is still a relevant KPI to consider when evaluating the efficacy of the advertisement; the copy, the graphics, and the placement. Split testing multiple creatives can have a tremendous impact on not only the number of people that engage with the campaign but ultimately who converts. It can also measure the targeting effectiveness.
Conversion Rate – Extending well beyond just performance marketing, the conversion rate is one of the most important metrics in all of digital marketing. It describes the proportion of users who complete the desired action (i.e. a conversion) — usually a sale or sign-up.
On the affiliate partner's end, there's a wide array of other, more granular metrics that can be used to evaluate and optimize a performance marketing campaign. But, for merchants/advertisers, knowing these foundational metrics above will typically be sufficient to get up and running.
Further Reading
The Role of Technology in Performance Marketing
Earlier, we stated that performance marketing is built on data. Given this, we can consider technology as the critical infrastructure that makes performance marketing possible. So, on that note, let's discuss the role and importance of technology in this context…
As a campaign scales, large volumes of data (e.g. lead data, conversion data, etc.) must be quickly processed to maximize results. To ensure performance metrics are met, real-time data is highly preferable — with disposition data being shared between the advertiser and the partners. This allows partners to effectively/efficiently communicate key data points and make optimization adjustments to reach performance goals…and all of this relies on specialized technology.
Without adequate tech systems, the realization of the data's value is limited and slow. However, with the right technology, you can track/route clicks, leads, and calls based on important factors such as location, credit, product, etc. You can also segment prospects into more finely-tuned marketing funnels and processes — ultimately optimizing the campaigns even further.
Two key themes here are transparency and collaboration between the advertiser and the partners. When advertisers openly share backend results — such as sales data and lifetime customer value — this collaboration allows partners to pinpoint where ideal customers are coming from (and optimize accordingly). Thus, a symbiosis exists; with both sides keeping a close eye on performance metrics, building a relationship that is both scalable and profitable for all parties involved.
On a separate note, technology also plays a key role in legal compliance. For example, tech solutions are necessary for the compliant storage of data, the verification of data sources, and the confirmation of user opt-in details. And, going beyond compliance, there are also specific tech products for brand monitoring, fraud management, and channel restrictions. So, at the end of the day, in the world of performance marketing, the question is not if technology should be adopted, but how it can be leveraged to its fullest extent.
Is Performance Marketing Right for Your Business?
Now that we've covered what performance marketing is, how it works, and why it's advantageous, a final question that remains is whether it's a good fit for your business. Given the different options available (affiliate marketing, lead gen, pay-per-call, etc.) many companies can benefit from at least one performance marketing channel. That being said, not all channels are appropriate for all types of business.
Here are some general guidelines to help paint a clearer picture:
If you sell products online (physical or digital) and want to boost sales, affiliate marketing could be a great option.
If you have a service-based business and need more inbound leads for your sales pipeline, then lead generation is for you.
If your business requires speaking with consumers and has an active call center, you should consider lead generation or pay-per-call.
Other objectives might include: growing your email subscriber list, growing your SMS member list, and qualifying consumer leads for your call center.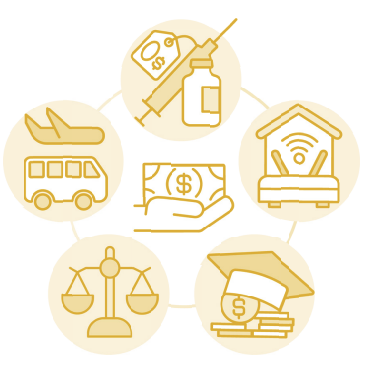 Generally speaking, industries that tend to perform well include:
Health and Wellness
Media
Ecommerce
Legal
Home Services
Automotive
Insurance
Market Research
Education
Travel
Succeeding with Performance Marketing
Performance marketing works best as a win-win relationship where transparency is available between all parties involved. As such, every step of the sales/marketing process can be measured and optimized for maximum profitability and scalability.
Advertisers should have a system in place and the technology to support a performance marketing strategy (this can be handled in-house or outsourced to a specialized agency for support). It should also be noted that there are risks, too. Just like in any online marketing channel, fraud and abuse do exist. For example, affiliate fraud can occur when an affiliate "stuffs cookies" onto the browsers of millions of users, thereby earning undeserved credit and revenue shares for organic sales that would have occurred anyway. Also, bots and click farms (sweatshops where low-wage workers click prodigiously on a rack of mobile devices) can manipulate click rates and create fake leads. There are, unfortunately, even more shady practices present in digital marketing, whether the business model employs performance marketing or not. Therefore, advertisers should be vigilant in their monitoring, and check their analytics regularly to detect suspicious activity. Common sense, a healthy dose of skepticism towards digital metrics, fraud detection technologies, incrementality tests, and occasional pauses in ad spend are needed to detect and avoid costly fraud.
On a brighter note, some of the biggest brands in the world today have taken advantage of performance marketing to grow their consumer base and increase brand exposure, including Netflix, Uber, Lyft, Groupon, Hulu, Unilever, Hearst, YouGov, and more. Looking at that list, it's clear that performance marketing is by no means a niche tactic; but rather, a prevalent, proven marketing model.
All things considered, performance marketing should be viewed as a complementary strategy, serving as an integral piece of the overall media mix. By controlling acquisition costs with this methodology, the objectives and costs of branding campaigns will be more appropriately balanced within the total marketing budget. And, in this sense, the value of the whole becomes greater than the sum of its parts.
A Final Word…
Marketing is a vast, ever-changing realm. Moving forward, new developments and strategies are sure to emerge quickly as technology continues to increase the rate of change we've been witnessing. But, with the inherent advantages of the pay-for-results model, performance marketing will not only continue to be a staple in the digital marketing toolbox — it will also grow and evolve (along with virtually every aspect of the business world). And, for that reason, two central components of success, in the long run, will be the adaptability to pivot and the openness to experiment with new approaches.
Further Reading
Wondering if performance marketing is right for your business? Contact us today for a FREE evaluation of your marketing strategy.