But We're KILLER SERIOUS ABOUT Your Business.
We believe performance marketing should be an ethical and viable medium to promote products and services. When used correctly, the sales at your company can grow exponentially. Rex Direct specializes in customized and proprietary solutions that target your customer and deliver quality results within your budget. Plus we are easy to do business with.
Jennine T. Rexon, President
REX DIRECT believes that digital marketing for consumer facing brands should be based on performance, not only impressions or clicks. Real results drive real growth that is mutually beneficial over time.
That's why we've built our own proprietary technology, sites, and business processes that focus on quality, scalability and speed.
Along the way, we found that leading the industry with integrity has allowed us to persist in an ever changing industry for over 20 years.
We want to be your "goto" source for leads, calls and traffic knowing, with confidence, that you have a knowledgeable team working for you that has your best interests at heart.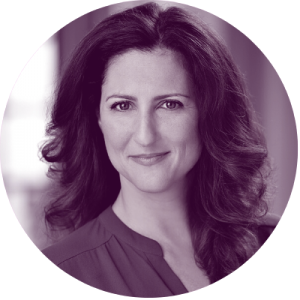 Jennine Rexon
President
Jennine started Rex Direct in 2001 in part to establish a company rooted in work-life balance for herself and her team and to innovate in a booming performance marketing industry. 
Prior to becoming an entrepreneur, Jennine worked at PriceWaterhouseCoopers as a management consultant where she learned about technology and the benefits of leveraging it to empower efficiency and growth.   
Jennine moved from Manhattan NYC to Cherry Hill, New Jersey when the number of kids she had far exceeded the number of bedrooms in the apartment. She enjoys her home office, biking, yoga and spending time with her family, including her dog R.J.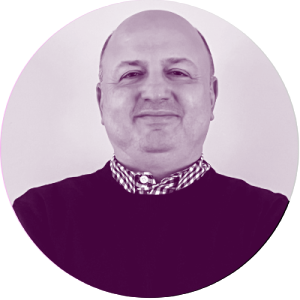 Vito Tonkonog
Vice President
Vito joined Rex Direct back in 2007 when Jennine asked him to join and help grow the business. 15+ years later, Vito assists Jennine in running the day-to-day operations across the company. Vito wears several hats including product and service development, business development, strategic account management, media optimization and team management.
Before joining Rex Direct in 2007, Vito spent 11 years in management consulting at PwC & IBM Business Consulting Services. He worked with Fortune 100 clients such as Sony, Pfizer, and Gartner.
Vito loves spending time with his wife and two sons. He enjoys traveling, biking, and playing guitar. Vito is a die-hard New York Football Giants fan and season ticket holder.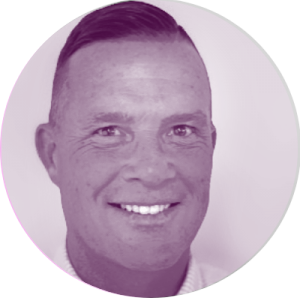 Brad Cherney
Director of Sales
As Rex Direct's Director of Sales, Brad works to drive better success and alignment across all revenue-generating departments, including sales, customer success, pricing, and revenue management. As a 15-year veteran of the customer acquisition industry, his end goal is always to drive true measurable business outcomes for Rex Direct's client partners.
Prior to joining the Rex Direct in 2021, Brad held multiple senior roles in the digital media space, including Sales Director, at AdQuire Media where he guided lead generation and activation for clients such as Sonic Drive-In, Celebrity Cruises, Overstock and Sam's Club.
Prior to AdQuire he worked Pontiflex, where he held multiple senior roles with responsibilities including zero party and first party data acquisition for consumer facing, Fortune 500 brands.
When not working with clients to achieve new heights of business growth, Brad enjoys spending time exploring his new home in Savannah, GA with his wife and working on his tennis and golf game.
Katharine Tilston Hull
Director of Finance
Katharine joined Rex Direct in 2009 and oversees all aspects of finance and accounting, including, but not limited to financial reporting, managing cash flow and forecasting, accounts receivable and accounts payable.  Through data-driven analysis, we know where we have been, and where we are at and set our short- and long-term goals accordingly.
Before Rex, Katharine held senior roles as Director of Human Resources at Flagship Global Health, a concierge medicine business, and as Administrator of Flood, Johnston & McShane, a mid-sized NYC law firm.
Katharine now lives in upstate New York and is married with two young children – still in diapers young!

We Know We're Only as Good as Our Reputation.
Thank You for Your Trust!